RaiseMe's 2020 Community College Student Engagement Toolkit
We've created a set of tools designed to help community college advisors better engage students in the transfer planning process this fall.
We can't believe that fall is almost here! It's been a whirlwind few months, and we know that you are thinking about ways to support your students as we navigate this new virtual, but connected world.. RaiseMe is here to help amplify your messages to students- you can still earn good grades, visit with transfer colleges, join student organizations, and help your community (even online).
RaiseMe always wants to encourage our two-year educators to share RaiseMe with their students. We made know you're busy so we made a Student Engagement Toolkit and Impactful Engagement Strategies for you to use with students Additionally, here are some easy, 60 second ways to get the word out:
We love staying connected with educators! Check out our upcoming webinars, which include demonstrations, best practices conversations, and dialogues on issues facing post secondary education. Have questions, or want to connect with a team member to learn more? Reach us at ccinfo@raise.me.
As always thank you for everything you do for students!
You may also like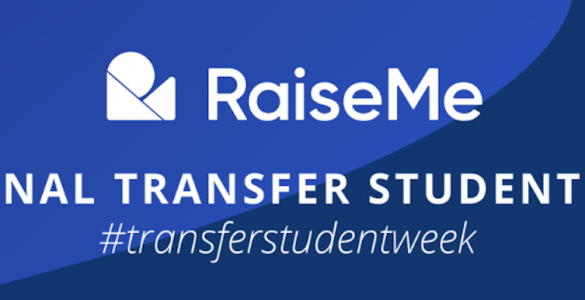 Join RaiseMe in celebrating National Transfer Student Week October 19th-23rd. This is a week to celebrate our students, connect them with resources, and to...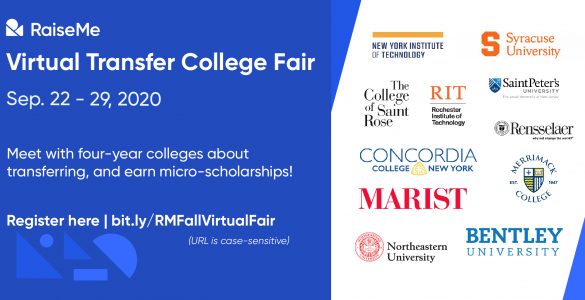 During RaiseMe's Virtual Transfer Fair, community college students can earn micro-scholarships for visiting with colleges, right from home. Students: we know it has...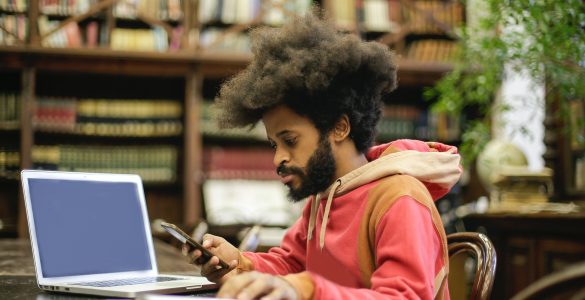 A few pieces of advice from RaiseMe's Community College Partnerships Lead, Dr. Tara Zirkel, about starting off your fall semester the right way.