How to Explore Colleges Virtually
Use these resources to continue on your path to college and explore your college options virtually.
With spring break on the horizon for many students around the country, college visits will soon be in full swing. Visiting a college is a special experience for high school and community college students — an impactful way to gut check if the school is the right fit for you. But a myriad of factors impact how accessible in-person campus visits can be, such as a family's income, ability to travel, or how able-bodied a person is. Moreover, as the instability and unknowns wrought from the spread of the novel coronavirus (COVID-19) continue to impact students, families, campuses, and organizations, it is important to consider alternatives to in-person college visits.
Thankfully, many resources are available for students to continue on their path to college and explore their options virtually. Check out these resources that RaiseMe has compiled for you below:
Take a virtual tour
As mentioned above, there are a number of benefits to visiting a college before deciding to attend — getting a feel for the campus, the culture, the dorms, the programs, and more. Technology has opened the door for students to reap those benefits from their homes. Over spring break, or whenever is most convenient for you, take the time to explore the schools on your college list. CampusReel is one platform you could utilize, and many colleges are now even offering virtual tours from their own websites.
RaiseMe Insight: Several RaiseMe college partners offer virtual tour micro-scholarships for both community college students and first time freshmen. Check out this ever-growing list of college partners to see where you could be earning for doing a virtual visit! We will be continuing to update the list as more partners offer this opportunity for you and other students around the country. Please be sure to review the specific earning eligibility requirements for each institution.
Connect on the phone
The telephone can be a great tool in connecting you to information about college. Many institutions allow you to schedule a phone call with an admissions counselor to learn about their admissions process.
RaiseMe Insight: Colleges, including Mercy College, enable students to schedule phone calls to get insights about their institution and admissions. Visit a college's admissions page to find contact information.
Explore colleges through RaiseMe
If you're just starting out on your college discovery journey, RaiseMe is a great way to check out universities that could be a great fit for you online. Using RaiseMe's college search feature, you can dial into details about over 2300 colleges and universities, including facts about popular majors and the types of micro-scholarships offered by each campus. Using RaiseMe's college recommendation feature, you can view personalized recommendations of colleges and universities based on those you have previously viewed and explored.
College profiles on RaiseMe also have exclusive information on each college, like campus testimonials from students currently attending those schools, and the estimated net price you'll pay to attend that school after factoring in grants and other forms of financial aid. And once you've started making a list of colleges that you're interested in, you can take advantage of RaiseMe's My List feature, which enables you to get a pulse on your target, safety, and reach schools.
Discover through social media
You and your friends aren't the only ones using social media. Colleges have also jumped on board, and because of that, you now have access to exploring colleges through your fingertips. Follow schools you are interested in to learn more about the day-to-day life on campus. Many schools post videos and photos of campus life, and some even hold Facebook Live sessions to answer questions you may have.
RaiseMe Insight: Colleges, including Minneapolis College of Art and Design offer micro-scholarships on RaiseMe if you follow them on Instagram and post #RaiseMCAD! Other colleges, like University of Montana, have YouTube pages full of videos for you to learn first hand from students about their experiences.
Learn from students
Learning from students who have been where you want to go provides a unique perspective that can help shape your own journey to college. Check out our RaiseMe Student Stories to get the inside scoop on getting or transferring to college.
RaiseMe Insight: Another way you can learn more is to check out if the college you are interested in has a student blog, like Concordia University- Irvine's blog, that shares different student experiences.
Navigate coronavirus
We understand that COVID-19 is affecting both daily life and college plans for many students. To help you navigate these difficult and murky times, we've provided a few resources below:
Rochester Institute of Technology: Comprehensive COVID-19 guide
Inside Higher Ed: Campus closure recap
College KickStart: Updates on campus visit cancellations
College Board:Updates on SAT and AP test date changes
You may also like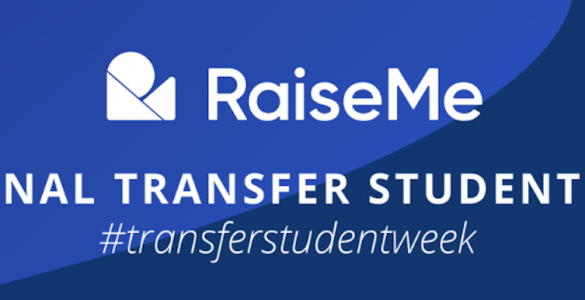 Join RaiseMe in celebrating National Transfer Student Week October 19th-23rd. This is a week to celebrate our students, connect them with resources, and to...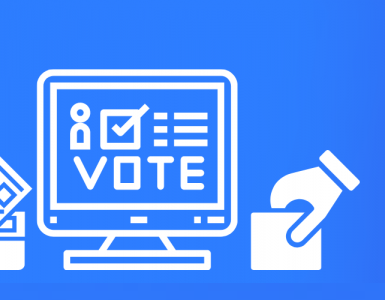 This fall, more than 80 colleges and universities on RaiseMe are offering micro-scholarships to community college and high school students for civic engagement...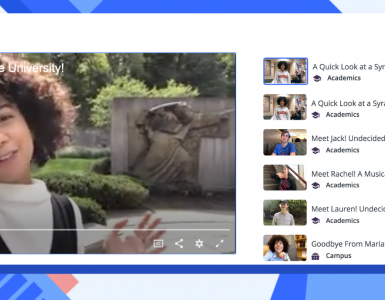 Now on RaiseMe, you can watch videos created by real students to get a true sense of college life and find out what schools are right for you.