You've Been Accepted as a Transfer Student — Now What?
Follow these 8 steps to ensure you're taking the right actions upon getting admitted to your colleges of choice.
How. Excited. Are. You?! Congratulations on your acceptance into a transfer school, or two, or five! This is an incredibly exciting time, and you should take a moment to pause, reflect, and celebrate your incredible accomplishments! If you've applied but haven't heard back yet from everywhere you've applied to, sit tight! Schools each have their own admissions process and timeline. Many schools notify students in March and April. If you're getting nervous, give a quick call to the Admissions office at the transfer school to inquire about your application.
Read on for 8 quick next steps you can take as an admitted transfer student.
1. Ask more questions
Gather as much information about each school as you can to make your final decision. How much is tuition, fees, housing, books, and other costs? How much financial aid will you get at each school? What will you do for fun? How do you feel about the school? Talk over your options with family and friends. Meet with a transfer counselor or advisor at your current college to have someone to support you when making your destination decision. Make sure to log these visits in your RaiseMe portfolio – they can pay off big and earn you $$$!
2. Visit or revisit campus
Sometimes, to know how you really feel, you'll need to go to campus. Join an official tour, or do a more casual walk around campus. Try to visit during class times or campus activities. Check out the active student life areas and the classroom buildings. Grab a beverage or meal on campus. Try to talk to students about their day-to-day experience on campus and about things they wish they had known. All of these things can help you figure out if the college is the best fit for you.
3. Find out how much money it will actually cost to attend each college
Many acceptance letters are missing important information. Make sure you have information on tuition, fees, books, housing and meal expenses (if you're living on campus you typically are required to purchase a meal plan), and other miscellaneous costs. You can use RaiseMe and the school's website to help clarify costs. If you're having trouble understanding what it will actually cost to attend, contact the Admissions or Financial Aid office at the school and ask for clarification.
4. Compare financial aid awards
We've created a handy chart to help you! Read your award letters carefully. What do they actually say? Financial aid awards can be comprised of a number of different kinds of money that can be confusing. Some schools, especially private schools, might allow you to negotiate about how much scholarship award you are given! You can also continue to apply for external scholarships. Here's a breakdown of the most common types of financial aid awards you'll see on your award letter:
Scholarships

– Money you do not have to pay back. Scholarship money usually comes with some expectations about grades or things you have to do to earn the money. Will your scholarship come yearly or is it a one-time scholarship? What do you have to do to maintain your scholarship so you don't lose it?

Grants

– Money you do not have to pay back. The federal government offers Pell grants for students who fall into certain income situations, and states often offer their own grant money. Make sure you have done both your FAFSA and your state grant application to see if you're qualified for this money.

Loans

– Loans are money you will have to pay back once you graduate or stop attending classes for 6 months. You want to minimize the amount of loan money you take as much as you can so you can minimize your future payments. Loans also accrue interest differently based on the kind of loan you take. Ask your Financial Aid office for loan guidance.

Work Study

– Students can earn money by working when they are in college through a special federal government program called work study. This allows students to gain important work experience and earn money for school. These funds allow students to work on campus (and sometimes off campus) for a certain number of hours up to a specific dollar amount which is set based on your financial need. Students who are awarded the money are responsible for finding a qualifying position, and the money will be earned as they work through a paycheck.
5. Know your deadlines
You'll have a lot to keep track of to make sure your transfer process goes smoothly. Create a calendar for yourself with all of your important deadlines. Here are some helpful questions for you to ask yourself:
When is the admissions decision deadline?
Do you need to pay a deposit and when it is due?
Is there a scholarship application for transfer students and when do you need to apply?
When do you need to have your RaiseMe portfolio updated by for submission?
When are the Financial Aid deadlines (hint: many FAFSA priority deadlines are March 1st; however, you should still submit your FAFSA ASAP if you haven't already)?
When is orientation and class scheduling? When is the housing application deadline?
Do you have to apply for graduation at your current school and by when?
When do you need to have your final transcript sent over to your transfer school?
6. Decide
After collecting and analyzing off of your transfer info, you'll want to make a decision on or before the admissions deadline. You should let each college you've been accepted to know what you've decided, are you going there or not? In the past, many colleges agreed that May 1st was National College Decision Day. Times are changing and now deadlines can be different. Some colleges are offering financial incentives for you to commit to them early. Don't feel pressured! You can always ask for some more time to decide, especially if they're asking you to do so before May 1st.
7. Finish strong
Now's not the time to slack off. Remember, even though you've already been accepted, you still have to send a final transcript from your community college. Keep working hard in your classes until the end, and make sure you meet with your college transfer advisor to ensure everything is in order for a smooth transfer.
8. Enjoy your final months at your community college!
Congratulations, you did it! Take a deep break and some time to reflect upon where you started your college journey! What were things that you loved? What did you learn? How will you use this experience to help you at your transfer college? Before you go, make sure to take time to participate in campus activities, hang out with your friends, and meet with professors and staff that you've created relationships with (and make sure to grab their contact information). You never know when you'll need to ask one of your connections for help or a reference in the future.
You may also like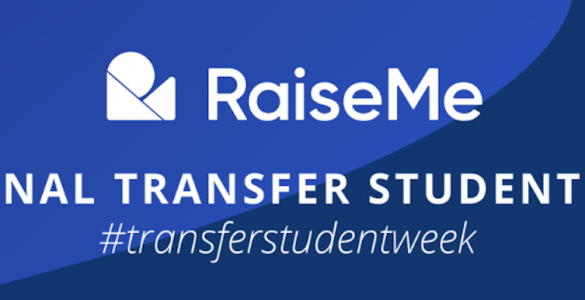 Join RaiseMe in celebrating National Transfer Student Week October 19th-23rd. This is a week to celebrate our students, connect them with resources, and to...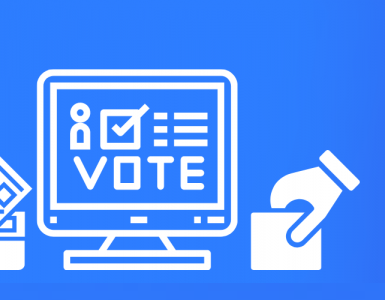 This fall, more than 80 colleges and universities on RaiseMe are offering micro-scholarships to community college and high school students for civic engagement...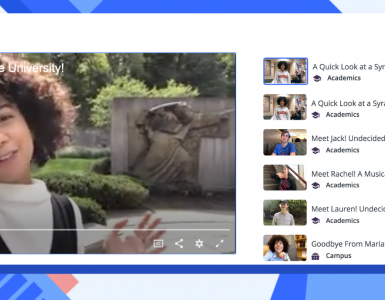 Now on RaiseMe, you can watch videos created by real students to get a true sense of college life and find out what schools are right for you.