#StudentStories: Emily Ruebelmann, University of Dayton
On RaiseMe, student success, student achievement, and student inspiration sit at the foundation of all that we do. Over 750,000 students (and counting) have now earned scholarships for their high school achievements on RaiseMe, and we pride ourselves in our work of ensuring all students have the opportunity to build their individual pathways to higher education.
That's why we're thrilled to introduce a new series that brings the students of RaiseMe into the limelight and highlights the unique interests, passions, strengths, aspirations, and quirks of our student community. We're excited to spotlight the things that make our students tick as they embark on their college journeys, what challenges they confront, their dreams, role models, aspirations, and what wisdom and advice they have to share with the rest of our community. We're starting off the first of our weekly #StudentStories with Emily Ruebelmann, an incoming college freshman at the University of Dayton.
Name:

Emily Ruebelmann

Hometown:

Fraser, MI

High school:

Fraser High School

College Destination:

The University of Dayton
What was your favorite activity in school?
AP English Literature and AP Calculus were my two favorite courses in school.
What's the biggest obstacle you encountered on your path to college, and how did you overcome it?
Determining where I wanted to go based on what would make me happiest while stepping outside of my comfort zone. There were many people trying to influence me based on what they thought would be right for me, but I had to politely ignore their opinions and allow myself to make the decision based on where I wanted to go.
What was the best advice you got on your path to college and who did you get it from?
There are two pieces of advice that I received that guided me on my college path. The first was from my Aunt-"Education is important, but don't let your classes get in the way of your learning." And the second came from my dad-"There is no right decision. You make a decision, then make it the right one by your actions and thoughts."
Why do you want to go to college?
For the past 18 years, I have been growing and testing my wings with the help of those who I look up to and who have helped raise me. I'm excited to use those wings they gave me to soar into the person I am meant to be and fly as high as I can.
How did RaiseMe change how you thought about applying to college?
RaiseMe helped take the cost out of deciding what college to go to. I was able to focus on what environment would be best for me instead of which option was the most realistic financially for me.
What's the best advice you would give your 9th grade self about college?
Don't be afraid when your ideas of what college will be like or where you will go change because you will grow a great deal personally, academically, and socially throughout high school and that is going to have an impact on what colleges intrigue you.
Who in your life has helped you the most as you worked your way to college and how did they help?
It's cliché to say my parents, but in all honesty, they were incredibly supportive of me and were there to bounce my thoughts off of and relay all the research I'd done.
What celebrities do you look up to and why?
Ellen "DeGenerous" because, as her last name suggests, she is incredibly generous to all people. She doesn't discriminate and she does everything in her power to stop hate and spread love and kindness. She believes there is good in the world and she seeks it out to show people our world is far kinder than it seems.
What's one quote that inspires you?
"If your dreams don't scare you they are not big enough." Also, "Those who are crazy enough to think they can change the world are the ones who do."
What's one book you would recommend to your younger self?
"I Am Malala"
What's your future career ambition?
I'm not really sure, but something that makes me jump out of bed in the morning, excited to put good into the world, while positively impacting the lives of those around me.
Emily earned $34,202 in scholarships towards her tuition at the University of Dayton through RaiseMe. Want to see how much in scholarships your high school achievements you qualify for? Sign up to start adding achievements to your RaiseMe portfolio.
You may also like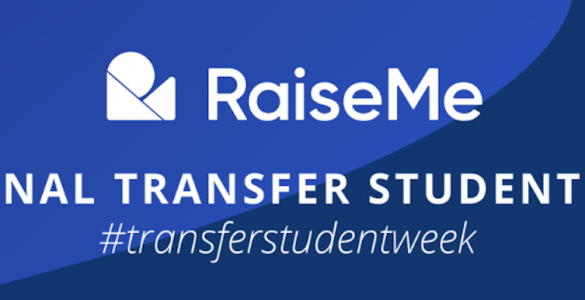 Join RaiseMe in celebrating National Transfer Student Week October 19th-23rd. This is a week to celebrate our students, connect them with resources, and to...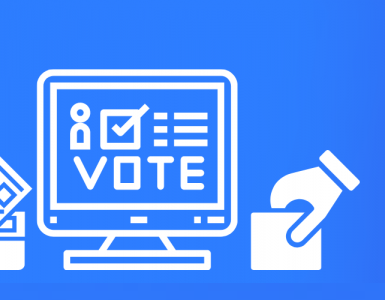 This fall, more than 80 colleges and universities on RaiseMe are offering micro-scholarships to community college and high school students for civic engagement...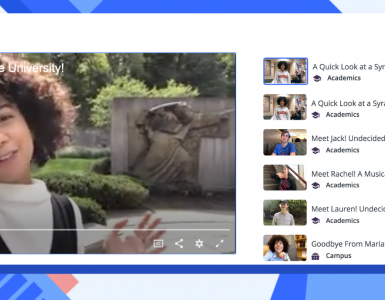 Now on RaiseMe, you can watch videos created by real students to get a true sense of college life and find out what schools are right for you.