Introducing the RaiseMe Summer Ambassadors
RaiseMe is proud to announce our Ambassador Class of Summer 2019! 115 Ambassadors were selected from a pool of applicants across the country to join our summer program. Each student demonstrated an embodiment of our mission at RaiseMe: to empower all students to discover and realize their goals in college, and beyond.
Our future depends on an educated and diverse workforce that is able to adapt to a constantly changing world. We believe in the power and importance of education, and selected Ambassadors who do too.
Who are our Ambassadors?
As a RaiseMe Ambassador, students join a select community of over 100 high school, community college, and RaiseMe alumni students across the United States. These students are either on RaiseMe today as high school or community college students, or as RaiseMe alumni students (on RaiseMe in the past and in college today).
The Summer 2019 Class is tremendously diverse, reflecting the varied backgrounds of students on our RaiseMe platform, and of course across our country. We are especially proud that a large number of our Ambassadors will be, or currently are, the first in their families to attend a four-year university.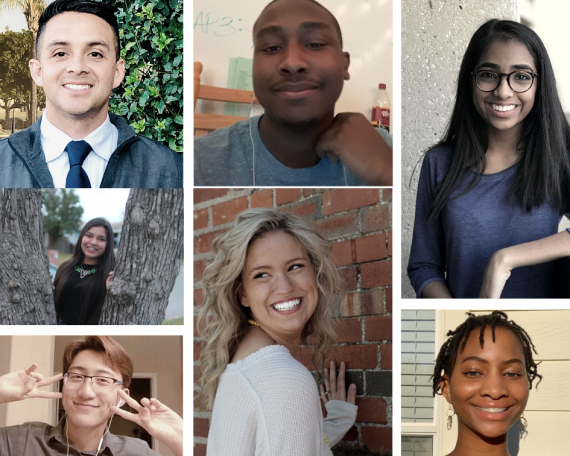 What will the Ambassadors be doing?
Each student has a unique story of why college is so important to them, and of why they want to inspire others to pursue their own paths. Over the next several months, we will lean on our Ambassadors to be the voice within their communities for using RaiseMe as part of the college preparation process, and learn from our Ambassadors as they tackle topics like how to prepare for college, how to maintain balance and calm stress, or how to make the most of their summers.
Let's meet them!
As part of their application, students were required to show us Why College Is Important to them. From becoming a meteorologist, biochemist, doctor, lawyer, actor, singer, military officer or aerospace engineer, to seeking independence to make their own decisions, to being the first females in their family to attend college, to finding purpose in life, not just careers, we were struck by the breadth and depth of the responses we received.
With that question of Why College being such a core part of our mission, we thought it would be the most fitting way introduce our ambassadors. Here is the first peek at the voices that will represent RaiseMe this summer.
Aliyah J., The Parish Episcopal School — Class of 2020
"The reason why college is important to me is, it's the key to my future… I want to be a role model. I want to show this little girl right here, I want to show her that we can do anything that we put our minds to. I want to show her that college is not so far-fetched that we can't reach it. I want to show her that I can go to college, she can go to college, that she can be whoever she wants to be. That is why college is important to me. It's my future, it's her future, it's our future."
Wesley H., Arnold O. Beckman High School — Class of 2020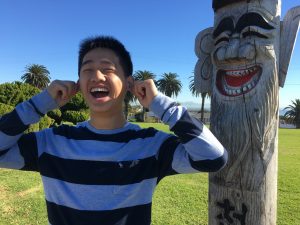 "Typically, students my age would reply that college would simply benefit their future by giving them greater chances for jobs in their fields of interest. For me, this is an accurate response as well, but I also have a personal desire for college. Ever since my grandfather died of disease, my resolve to go into the medical field rooted firm. When my ex-neighbor suddenly posted himself on social media with news of cancer, I realized that I must not fail in getting into college. I understood that if I didn't get into a college that provides me the right resources, I would never be able to prevent tragedies like these. Therefore, I want and must get into college so I could pursue my passion in medicine and save the lives of those who are trying to live their best each day."
Armstrong T. O., Alief Early College High School — Class of 2020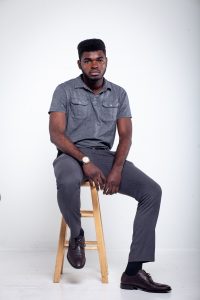 "I value college because it is the necessary tool needed to achieve my career in computer science. Furthermore i believe that education is far more powerful than any weapon, so attending college and educating myself will benefit me and my family. The biggest reason why I view college as important is due to that many people in my home country of Cameroon don't get to attend college. So if I am given a chance to, I will take it because others never got that chance."
Annie T., West High School — Class of 2020
"College is important to me because in order to achieve some of the goals that I want to set for myself I want to receive a secondary education… As my parents never were able to go to college, I was able to see the struggles that they went through… they were examples of why education is so important."
Kalvin M., Palomar College — Class of 2017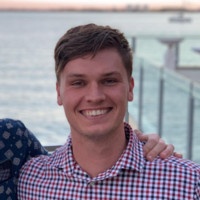 "College provides you with the opportunity to immerse yourself in a community and learn. Through this opportunity you can discover how you can significantly contribute towards society. College is a place to grow in all facets of life."
Kollette Z., The University of Texas at Austin — Class of 2018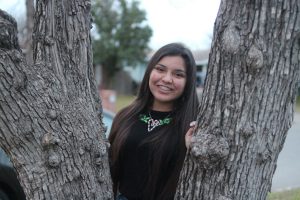 "College is important to me because it means i have a better chance to live differently than my parents, who live paycheck by paycheck and never have time to sit and rest because they work all day everyday. Me going to college is also important to me because It shows my younger siblings as well as cousins that they too can attend college as long as they work hard for what they want they can achieve their dreams."
Dylan M., James Nikki Rowe High School — Class of 2021
"College is important to me because I see it as a stepping stone in life on having a successful life. Others have achieved a successful life without college, but in my case I see college education to take you places. I want to become a dermatologist, I have to go to college for that… It's also a statement to me saying I can do this, I can accomplish this."
Interested in becoming an Ambassador?
Reach out to community@raise.me to learn more about the program and upcoming Ambassador opportunities in Fall 2019.
You may also like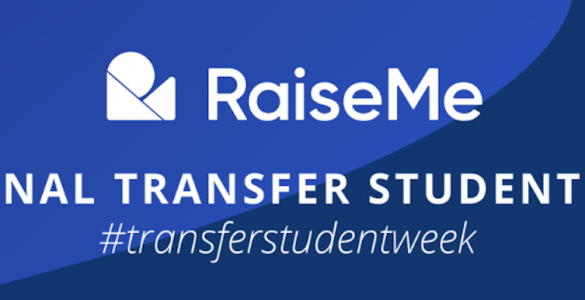 Join RaiseMe in celebrating National Transfer Student Week October 19th-23rd. This is a week to celebrate our students, connect them with resources, and to...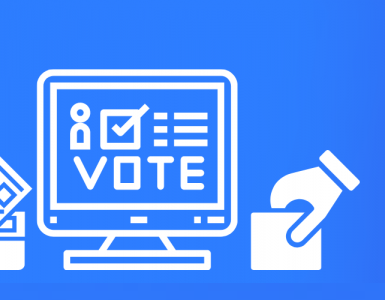 This fall, more than 80 colleges and universities on RaiseMe are offering micro-scholarships to community college and high school students for civic engagement...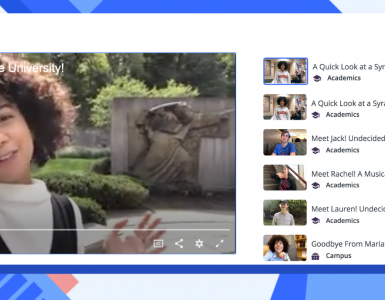 Now on RaiseMe, you can watch videos created by real students to get a true sense of college life and find out what schools are right for you.