Creative Ways to Save for College with Leanna, Wesleyan University '24
As we grow up and dream about college, we think of independence, self-discovery, meeting new people and learning new things. We hear the stories from older friends or our family, and see college life in the movies and TV. But as college creeps closer in high school or community college, other realities set in. SATs, APs, essays and more quickly pile on top of typical coursework and extracurriculars. And then there's the elephant in the room — the cost of college.
The cost of college has drastically increased in the past few decades, making the barrier of entry to college increasingly difficult, and ultimately leaving students behind. At RaiseMe, we believe that this does not have to be the case. It is our goal to break down that barrier and show students, and their families, that college doesn't have to be just a dream — that it is possible and it is within reach.
That's why we are launching our Creative Ways to Save series. During this series, we will hear from students around the country who have all dealt with the daunting, all-too common concern of paying for college. Leanna Lam from Wallenberg High School in San Francisco kick-off our series here. Through stories like Leanna's, and other resources on RaiseMe, you can find both the tools and inspiration needed to pay for college and achieve your academic goals.
Meet Leanna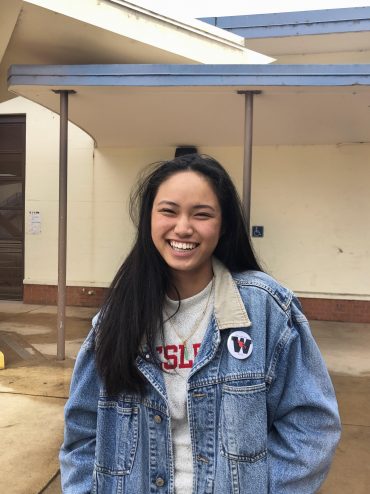 Introduce yourself!
Hi! My name is Leanna, I am currently a senior at Wallenberg High School, which is a small public high school by the USF area in San Francisco. I early decisioned to Wesleyan University last year and I will be taking a gap year with the National Security Language Initiative for Youth program in Taiwan.
What made you decide to do early decision?
I didn't really look too much into other colleges besides the UCs. It was either I go to UCs or if I don't get in, go to city [college] and then transfer, because I already had most of the credits and thought that would be a good financial decision. But then I went to Scholar Match, an organization in my community, to work on my UC and scholarship applications. I came in early one day and one of the Associate Deans of Admissions of Wesleyan just happened to be there. We talked about the school and I really fell in love with it.
I really liked the culture at Wesleyan. Everyone there is super passionate about what they are doing, and have multiple hobbies, and so many interests. Everyone seems really open minded. Even if people have different opinions, they are very respectful of each other, and interested in finding out about other people's perspectives.
RaiseMe Insight: Leanna's discovery of Wesleyan, her dream school and future alma mater, happened by chance! Let this be a reminder of how crucial it is to put in the time to research new colleges. That way, you can find the college that is the best fit for you.
Was college always the north star?
Um, no. I think in the beginning [of high school] it was just me trying to find out what I was interested in. My grades weren't really great because I was trying so many things and getting involved in so many extracurriculars. Once I found out what I was interested in, I started focusing on grades, and by junior year I was only focusing on grades and I was very stressed. I had really low grades from before, so in order to pull them up to be like everyone else, I had to be above average so it would even out. I don't think that's the best way to do it, but that was my experience – the experiences who made me who I am I guess.
RaiseMe Insight: It's never too late to change your path. Everyone's education journeys are different, and that it is completely okay.
How did the cost of college factor into your college decision and thought process?
Well I'd always just been thinking that I'd go to UCs and I didn't learn much about [paying for college] at school. I just thought that I'd work during the summer, make some money, and see how it goes. There wasn't a concrete plan. I know some of my friends that are going to Wesleyan with me had been planning it out since their sophomore year. They had financial aid advisors, and that was just a completely foreign concept to me.
[My school] said I'd find out about my package once I get in somewhere. They said they'd help me review the package together, but I didn't know it was a thing to look at how much a school usually gives before then. When Wesleyan finally did give me my financial aid package, it was actually zero.
I was super shocked. I'm considered low-income at school, I get free school lunch. Why am I getting no money from this school?
When I was looking for schools to apply to, I made sure they offered 100% need-based financial aid. But I learned during the financial aid process after admission that schools actually have their own way of calculating how much aid is given. It wasn't just based off my FAFSA, and our San Francisco house was even taken into account. It was a stressful process proving that we were actually low income — that I needed this aid to attend the school.
But I learned that I could try to appeal for more aid. I typed out my whole financial aid situation and ended up appealing to the school about two times. They gave me more money after!
The appeal process seems like it was extremely helpful, but stressful. How did you think about other ways to save and make Wesleyan possible?
I didn't start thinking about the financial thing until I got the aid letter in front of me and thought "how is this going to be possible?"
In high school I got a Hydro Flask, but I dented it the first week I got it because I am very accident-prone. It was in a weird spot so I thought I can't really put a sticker there. So I asked my art teacher for some paint to cover it up and ended up painting some landscapes and San Francisco scenery. I did my friends' water bottles too, and for free, because they were asking about it. When I came back from my study abroad program [during senior summer], people were still asking, so I thought I'd do it for $5 bucks. It was just a wave. But when I got the financial aid package I thought I really have to do more of these to even consider Wesleyan as a possibility.
As the designs got more complicated and as people got more interested, I bumped up the prices and I have this thing now.
I was even able to write it on my college applications, and I think it was one of the things that helped me stand out on my college applications with the Associate Dean of Admissions at Wesleyan.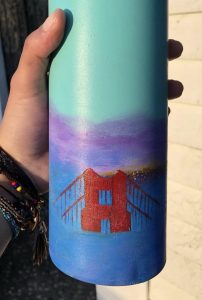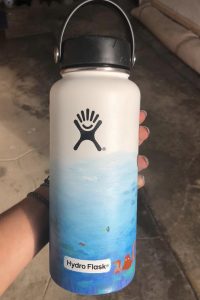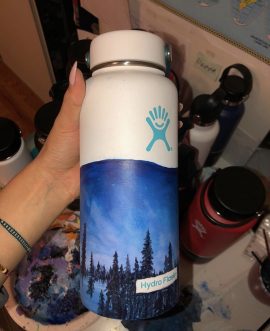 What advice would you give those younger than you?
The immediate one I think of is getting out of your comfort zone. If you want opportunities they won't be handed to you, you have to go after them. A lot of time people just complain about the situation. Seek opportunities if they are not available to you.
Talk to people who already have the experience. My counselors weren't available, so if I wanted to know what was going on, I would go talk to other schools, or professors or counselors at city colleges.
RaiseMe Insight: Do you have questions on the college application process or financial aid? applications or aid? ASK! Follow Leanna's example: she did not have all of the information when she applied to school, so she asked the counselors at her community organization and her dream school about what was possible.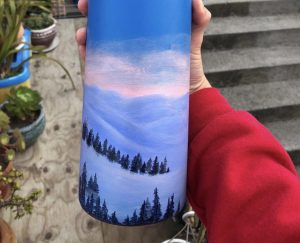 Editorial Note: Leanna's story has been edited for clarity purposes.
You may also like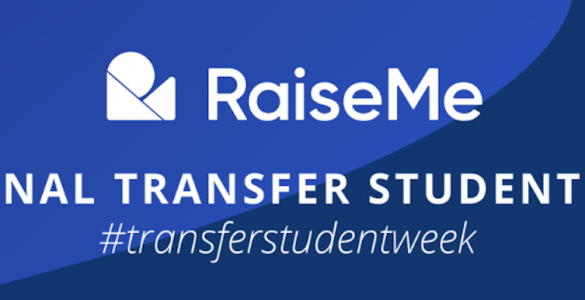 Join RaiseMe in celebrating National Transfer Student Week October 19th-23rd. This is a week to celebrate our students, connect them with resources, and to...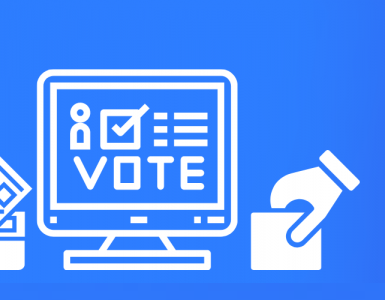 This fall, more than 80 colleges and universities on RaiseMe are offering micro-scholarships to community college and high school students for civic engagement...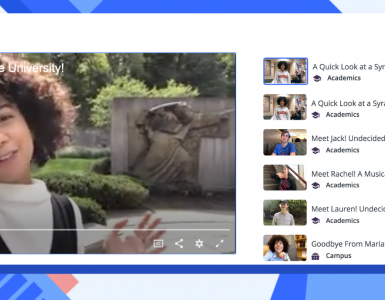 Now on RaiseMe, you can watch videos created by real students to get a true sense of college life and find out what schools are right for you.