How to Appeal a Financial Aid Award
Your first financial aid award letter doesn't have to mean it's final. Here's your guide for seeking more financial aid when the first offer does not meet your needs.
We understand. We've been there. Your college financial aid award can feel confusing and stressful, especially when you feel like the amount you were given does not seem like enough. We're here to help guide you!
Your financial aid package from a college is calculated with the information you provided on the FAFSA, which is based on tax information from two years ago. For example, a 2020-2021 financial aid award package is based on information from 2018. Students and families often think that a financial aid award from a college cannot be changed; however, there are a number of reasons why you might ask to be given more money or do a financial aid appeal.
Sometimes students are awarded financial aid, but it doesn't feel like enough based on what you and your family are able to contribute. (Tip: if you're a high school senior, you can use RaiseMe's Interactive Financial Aid Letter to determine what you'll pay out-of-pocket at each of the schools you've been admitted to.) It never hurts to reach out and ask for additional funding. We get it – it can feel awkward to ask. But what's it going to hurt to ask? It will feel so much better if they say yes and can give you more money!
Small FAFSA Errors Can Limit Financial Aid
Small common errors, like leaving fields blank on your FAFSA, accidentally mistyping a social security number, or entering incorrect financial information from your tax returns, can all be things that limit the amount of financial aid you can receive. If you know that you made a mistake, you can easily log back into your FAFSA and make changes which will automatically be sent over to your school. You can also work directly with the Financial Aid office at your college to review your financial aid package. If they find an error with the information you provided on your FAFSA, they will guide you on what steps you can take to fix the issue so they might be able to adjust your financial aid award.
Common Situations for a Financial Aid Appeal
It's common for financial aid offices to reconsider a financial aid award in the following situations:
Death of a parent
Serious illness or disability in the family
Parents have divorced or separated
Birth of a child
Loss of employment, or change in financial circumstances
Sibling has enrolled in college
Military deployment
Submit a Financial Aid Appeal
If you have encountered any of the situations above, we encourage you to contact your financial aid office for a Special or Unusual Circumstances appeal. All schools have an appeals process and should be able to guide you through any paperwork you need to submit. Check your school's website for the process, send an email for support, or request an appointment with a financial aid specialist to walk you through the process.
Financial Aid Appeals Can Be Submitted Anytime
You are able to submit a financial aid appeal at any time throughout your college journey. When filing an appeal, you might be asked to provide a letter explaining why you are asking for an appeal. Swift Student is a free, digital resource that provides free guidance and financial aid appeal letter templates for students. We understand that it might feel uncomfortable to provide information about your personal life, but it is important to make sure the financial aid office has enough information about your circumstances to make an informed decision. You should also be ready to supply any relevant supporting documentation, such as pay stubs, termination letters, medical documentation, or letters from counselors, lawyers, social workers, clergy, or anyone else that can support your appeal.
Start Early
The appeals process can take some time, so start early! Make sure to ask your school about their particular timeline for appeals. Respond quickly with any information or documentation you are asked for. Don't be afraid to reach out and ask questions or check in on your appeal along the way.
We know the financial appeals process can feel overwhelming. The most important thing is to not let your anxiety stop you from starting the process. Take a deep breath. Go step-by-step. Seek out support from financial aid specialists or your personal support network. In the end, all of your hard work will be well worth the time and effort if it can help you pay for your education!
You may also like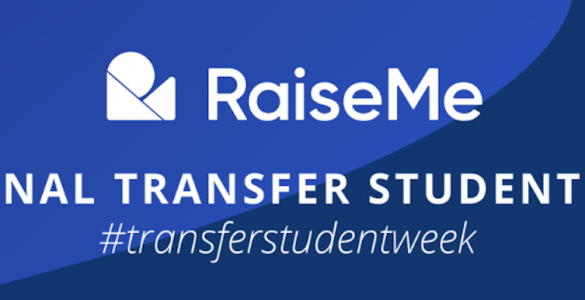 Join RaiseMe in celebrating National Transfer Student Week October 19th-23rd. This is a week to celebrate our students, connect them with resources, and to...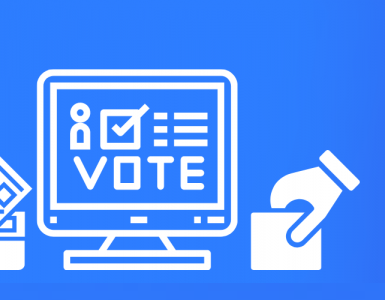 This fall, more than 80 colleges and universities on RaiseMe are offering micro-scholarships to community college and high school students for civic engagement...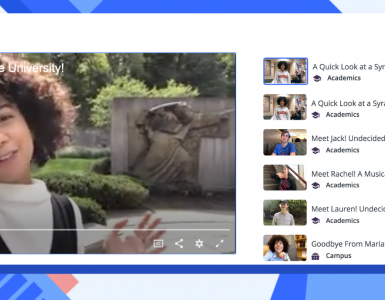 Now on RaiseMe, you can watch videos created by real students to get a true sense of college life and find out what schools are right for you.