Community College Students: 5 Tips for Back-to-School
Community college students, welcome back to school! Here are 5 tips to get you started on the right foot.
Community college students, welcome back to school! We're so excited for everything that you're going to accomplish this year, both inside and outside of the classroom. In order to support you as you kick off the fall semester, we've outlined a few tips below.
1. Grab books and school supplies.
Your first week back is probably chock-full of catching up with friends, student orientations, free t-shirts and pizza, activities fairs, and lots and lots to do! You're probably feeling swamped, and maybe a bit overwhelmed, but don't forget to figure out which books and supplies you will need for your courses this year.
Worried about your wallet? Libraries, used books, book swaps, and online or e-books, are all options for saving on cost. It's a great idea to try and access books on loan before purchasing them brand new. If you're not sure about where to access these resources, feel free to reach out to your course instructors!
2. Get set up on your school accounts.
Does your college have an online portal for students, or give you your own email account? Make sure you know how to log in so you can access information about your courses, transcripts, and progress toward your associate's degree. Some colleges may only communicate with you via your official student email, so don't push this off!
Pro tip: We've found it's really helpful to write down your user name, email, or account IDs, and any associated passwords, in a safe physical location, like a private notebook or piece of paper. That way, you'll have this information handy throughout the school year!
3. Check your bill.
While you're getting into the swing of things and starting your first few weeks of college, it's a great idea to check in with your school's billing office, either in-person or online. Make sure that you are all set with up to date information, and that you have a record of any payments that need to be made. If you have a balance, most schools have payment plans that can help you break your bill up into small chunks, which can be easier to manage.
If you have questions about your school's billing, or your finances related to college, it's always a good idea to make a phone call or visit the office in-person.
4. Join a student organization.
Is there an activity or hobby that gets you most excited? Transfer Club, Cyber Club, Math Club, Archery Club, and Black Student Union are just a few examples of some hypothetical clubs that your college might already have, that you could get involved with today!
The start of the school year is a great time to get involved with a new student organization (and make a ton of new friends in the process!).
5. Update your RaiseMe portfolio!
Joining new student groups? Getting ready to crush your fall semester courses? Wrapping up a summer job? Now is the perfect time to sign back into your RaiseMe account and update your portfolio with any new accomplishments — whether from this past summer or for the current academic year.
Reminder: you can update your RaiseMe portfolio with your past accomplishments from your time at your community college, and earn for that great work!
You may also like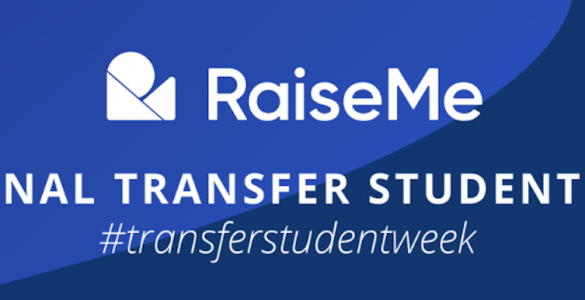 Join RaiseMe in celebrating National Transfer Student Week October 19th-23rd. This is a week to celebrate our students, connect them with resources, and to...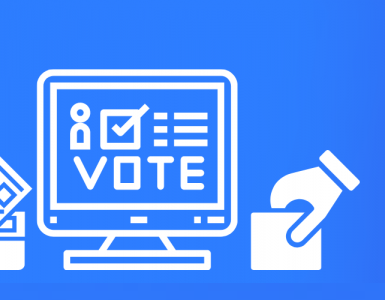 This fall, more than 80 colleges and universities on RaiseMe are offering micro-scholarships to community college and high school students for civic engagement...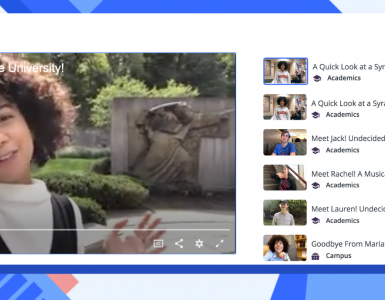 Now on RaiseMe, you can watch videos created by real students to get a true sense of college life and find out what schools are right for you.