Who Are Your "Sheroes"? High School Students Share Their Thoughts
Every year, International Women's Day and Women's History Month give us a special opportunity to pause, reflect, and honor the powerful individual contributions and collective impact that women have made in their communities, their workplaces, and throughout society.
In the past year alone, women have been empowered in a historic number of ways: In Hollywood, females actresses came together to demand equal pay and treatment as their male co-stars with the Time's Up movement; across the country, women stood up across social media (#MeToo) and in person to protest sexual harassment in the workplace; in politics, a record number of women and a record number of women in color took office in the U.S. Senate; and across the country, millions marched in solidarity to harness intersectional support of women for transformative social change in the women-led Women's March movement.
In recognition of International Women's Day, RaiseMe's editorial interns shared 20 of their favorite "sheroes", and women public figures who have been influential in their lives.
---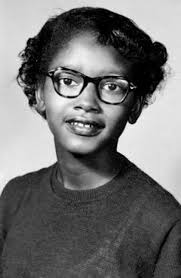 1. Claudette Colvin
"Claudette Colvin was 15 years old in 1955 when she decided she wouldn't give up her seat for a white person. Her class was studying civil rights activists–Sojourner Truth, Harriet Tubman. We don't study her, though, despite that she stayed put 9 months before Rosa Parks did. Claudette was so young. She was poor. She got pregnant. Rosa was well-known, the secretary of the NAACP. She fit societal standards of respectability in ways Claudette never could, so Claudette allowed herself to become a background character for the sake of the narrative, of knowing the movement needed Rosa. But Claudette was also among the four plaintiffs in Browder vs. Gayle, which desegregated bus systems in Alabama and eventually in the United States at large. We don't remember her for that, either, but she prioritized her cause over recognition. I admire that: she knows her resistance mattered, and so do I."

– Nitya Aggarwal, Junior at BASIS Scottsdale, Scottsdale, AZ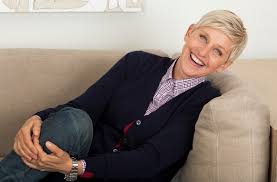 2. Ellen Degeneres
"A celebrity or public figure I admire is Ellen DeGeneres. She is one of the most happy, kind-hearted celebrities in the television industry. Not only is she a prominent voice for the LGBT+ community, she has been promoting kindness and happiness for more than fifteen years. There is also something to be said when the celebrity you admire is awarded the Presidential Medal of Freedom by our 44th President of the United States, Barack Obama. Ellen DeGeneres has been a beacon of love and happiness the entire time she has been a public figure, and I can't help but admire her."

– Morgan Vouk, Senior at Holdingford High School, Holdingford, MN
"Ellen is such a positive person no matter how bad things get, in the darkest of moments she is a shining bright light that helps bring people out of the dark. Not only that, the wealth that she has, she puts it back into the community by helping others that are not as fortunate. These acts of kindness not only help the community, but they inspire others to help people in need. Ellen has inspired so many individuals through donating to charity, helping people in financial troubles and with other generous acts."

–Alan Agundez Castillo, Junior at Agua Fria High School, Avondale, Arizona
"I admire Ellen Degeneres because what she does for other people! On her show Ellen will sometimes find someone who has done something to help their community and bring them on the show to help other see what amazing thing this person has done! Not only does she find amazing people but she also partners with Shutterfly to give these people a reward for their selfless act of kindness. I think that it's so a wonderful that Ellen reaches out to these people to thank them for their kindness!"

– McKenzie Stephens, Sophomore at McKinney Boyd High school, McKinney, Texas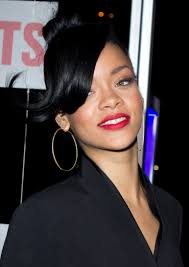 3. Rihanna
"Rihanna has always been, and may always be, my ultimate role model. From the time I heard "Pon de Replay" to singing (if one could even call my attempts "singing") "Umbrella", I had cut my hair short in honor of her. She's been a fashion icon, an advocate for education, and has now even expanded the beauty community to be inclusive from the darkest to the palest, outranking older, more staple brands. She's broken records, received awards, and continuously maintained her identity even when switching from the Rated R era to the Loud one. Above all, she's remained an independent individual with a victorious voice, not only used for entertainment but for purpose as well."

– Deyana Atanasova, Senior at Buffalo Grove High School, Illinois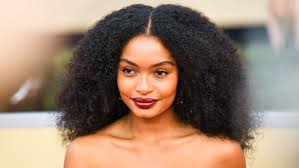 4. Yara Shahidi
One celebrity that I admire is the eighteen-year-old Yara Shahidi. As a young Black girl, racism and misogyny is something that I have to prepare myself for. Though I know it's unavoidable, I still lose confidence and hope when I think of the bad-minded and prejudiced people in charge who might somehow stop me from achieving certain things. I've always had dreams of stardom; whether it comes from fiction writing, screenwriting, directing or reporting. I want my voice, my ideas and my thoughts to be heard in hopes of inspiring and lifting up those that are down. Yara and I are the same age, and she already has so many accomplishments to her name; she acts, writes, dabbles in journalism, got into Harvard, and has even directed. Yara shows me that being a Black woman will always be tough, but I'm strong enough to push past bigotry and make my dreams my reality.

– Tiffany Carbon, Senior at Dr. Earl J. Lennard High School Ruskin, Florida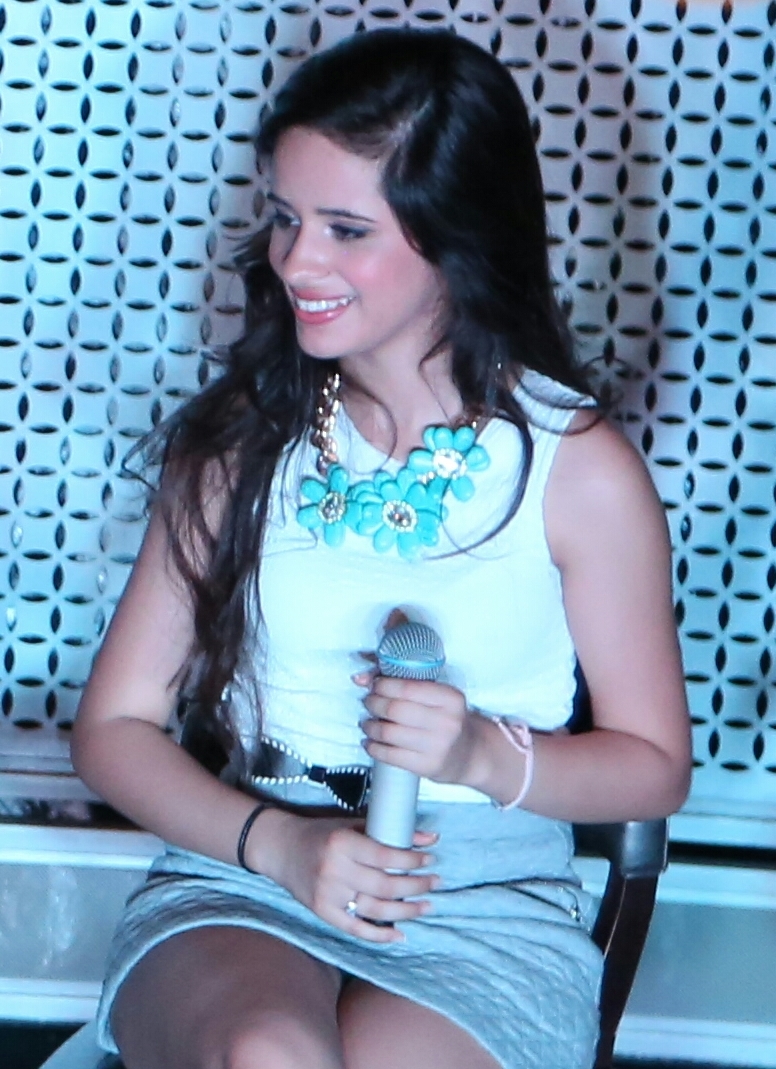 5. Camila Cabello
I've always been a fan of Camila Cabello for her music, but it wasn't until I began looking into her background that I developed a deep admiration for the singer. She is an immigrant from Cuba who faced many struggles for that sole reason (namely, her family came to America with no money, and constantly reminded her to focus on school in order to gain a full scholarship to college, otherwise she wouldn't be attending at all). When she decided to pursue a music career, she threw herself completely into her work, determined to shape the future for herself. Not only has she accomplished a successful career thus far, but she's also publicly spoken out about immigration issues, advocating for America's DACA program and donating money to organizations to support young DREAMers. I admire Camila for her perseverance in creating a name for herself all while never forgetting her roots.

– Mikayla Connolly, Junior at Rantan High School, Hazel, NJ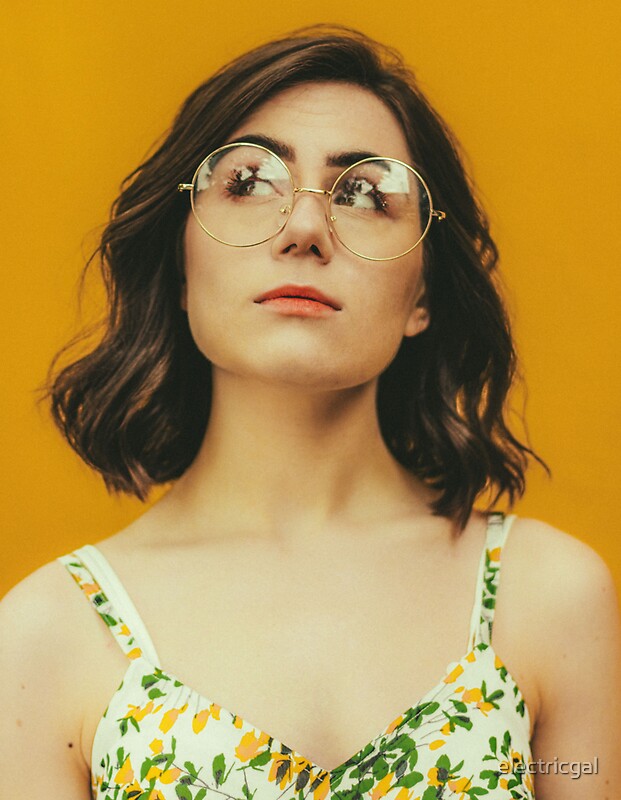 6. Dodie Clark
A celebrity I admire is Dodie Clark. She is a British musician and YouTuber. She is very open about and discusses mental illness. Her songs also have a focus on mental illness. I find her messages and her positivity despite her condition very inspiring. Mental illness is still such a scarcely discussed topic and her sincerity and honesty helps a marginalized group feel understood. Her emotional sensitivity and her ability to let go of her guard to speak about such personal and private thoughts is an example of true courage and strength. She has a down to earth and kind mentality and is truly someone you can relate to and become comfortable with. She is just one of those people you feel you could be best friends with. Her creativity and personality can never get any less astounding.

– Damielys Duarte, Senior at Miami Arts Studio in Miami, FL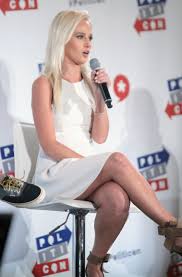 7. Tomi Lahren
A public figure that I greatly admire is Tomi Lahren, a young, good looking woman who has made a name for herself in the political arena. Lahren is just one of the many women playing key roles in male dominated fields. She speaks volumes for all women who wish to enter the workforce with no fear of inequality. She is a living example of a woman who is not easily dominated by people's opinions and is not afraid to stay true to her values and principles despite adversity.

– Tiffany Carbon, Senior at Dr. Earl J. Lennard High School Ruskin, Florida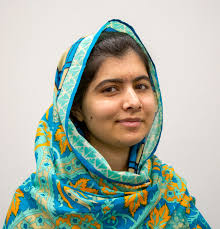 8. Malala Yousafzai
"I admire Malala Yousafzai because she took a bullet for women's rights to an education and became the youngest recipient of the Nobel Peace Prize. I admire her dedication to the importance of an education for all, and her strength in recovering and passing along the movement to achieve true equality for all across the globe."

– Taylor Bettencourt, Senior at Essex Technical High School in Hathorne, MA
"Malala Yousafzai has been a guiding light in my pursuit of education for many years. As only a young teenager, Malala became an icon for female education when she spoke out against how young women and children were being oppressed in her native Pakistan. She has gained many titles, discussed human rights with world leaders, and faced adversity that a white American woman like me will never encounter. To me, she is the ultimate sign of girl power and activism, and her image pinned to my wall reminds me to pursue all opportunities that I am afforded. When classes become stressful, school grows to be overwhelming, and deadlines loom, Malala's story reminds me to stay mindful. Now, I am not only studying documentary film production and journalism for myself, but to give voice to the transgressions facing millions of students, especially women, around the globe."

– Violet Spillers, Sophomore at High Tech Los Angeles, Lake Balboa, CA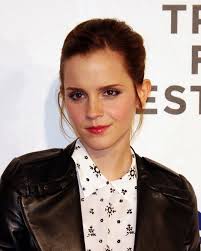 9. Emma Watson
"Since growing up in the spotlight as a young girl, Emma Watson has proven to rise above the fame to become a role model for young women everywhere. She demonstrates the beauty of intelligence and perseverance. She stands as an advocate for equality, educating and standing up for all humankind. Recently, I've been informing myself of political and social issues that we all need to care about, and Emma Watson does a powerful job of the same. For me, she is an example of paving your own way, regardless of the trail set out before you. I value her advice and adore her poise, and I am proud to say that a female Hollywood star is one of my greatest role models.

Not only is she an amazing actor, but she is a strong, inspiring advocate for women's rights, something I am also passionate about. When I first heard her speak in front of the EU in 9th grade, I was instantly floored by her words, passion, intelligence, and grace. She presented herself and the problem in such a way that was impossible to ignore; she drew you in with her words and left you screaming to see change in our society and yearning to be a part of it. She is a great mind and a strong voice for women across the globe."

– Katrina Bliss, Senior at Mount Union Area Senior High School, Mount Union, PA
"Emma introduced herself to the public at an early age, but never let the downsides of fame get to her — on the contrary, she came to be an inspirational woman who now fights for the important and topical issue of gender inequality. Much more than everyone's favorite fictional hero, Hermione Granger, Emma Watson is a genuine person who cares deeply about everything she stands for today. Much more than an entertainer, Emma Watson uses her voice for good, and lends it to the millions who aren't in a favorable position to speak up themselves."

– Bea Pinho, Junior at Miami Beach Senior High School, Miami, FL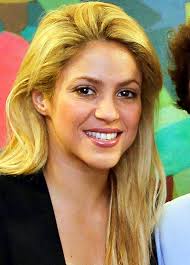 10. Shakira
"Shakira is one celebrity that I definitely admire for her philanthropic work in her home country of Colombia. At the age of only eighteen, she decided to take on the social duty of collaborating on efforts to improve the education, nutrition, and health of children by establishing the Pies Descalzos Foundation in Barranquilla. This organization has been offering children and their families real solutions to increase quality of life and give them an opportunity to exercise their right to education through their three open-door schools in Colombia. Shakira is also one of UNICEF's Goodwill Ambassadors, and has used this position to advocate for the importance of establishing political initiatives that put an end to the higher number of children without access to education. I personally aspire to become an advocate for education of Latin America so Shakira definitely inspires me to pursue my career goals."

– Katherine Hall, Mercy High School, Middletown, CT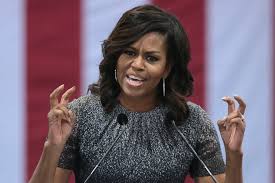 11. Michelle Obama
"I have always admired Michelle Obama because she remained steadfast during and after her husband's presidential career, and she was one of the first modern examples of someone being an equal to their vastly important counterpart. Her significance was just as big as Barack Obama's and she made many positive changes over the last few years, and broke many stereotypes throughout her career as First Lady. She continues to stay devoted to her purpose and hasn't let it slow down at all since leaving the White House."

– Caleb Lewis, Junior at Kennesaw Mountain High School, Kennesaw, GA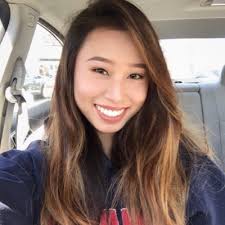 12. Kathy Zhu
"One public figure I admire would be Kathy Zhu, a conservative Asian-American political commentator and Republican from Kissimmee Florida. She speaks her mind freely and openly on a variety of political issues despite facing backlash from liberal Democrats. This is important to me because before I heard about her on Twitter, I was very quiet and secretive about speaking out about my values. She inspired me to take a stance and take action to inspire change."

– Ethan Nguyen, Sophomore at Summit Public School in Tahoma, San Jose, CA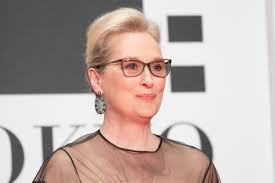 13. Meryl Streep
"The people we admire are reflections of who we wish to be. One of the most astounding and accomplished celebrities is Meryl Streep, who is so much more than an actress. She is an activist, advocating for equality, starting programs for women who deserve opportunity, and founding scholarships for college students at two universities. She is unabashed of who she is, and speaks her mind, no matter the situation. She does not hold back.

I admire her because she has never once been afraid to be who she is. She does not change for the media, she does not change for the acting industry. She does so much work outside of the Hollywood life she lives, and always says that before everything else, she's just a woman fighting for her rights and the rights of others. She's exactly the kind of person I aspire to be. Selfless, generous, and brilliant."

– Chelsea Spratlin, Senior at Lamar High School in Houston, TX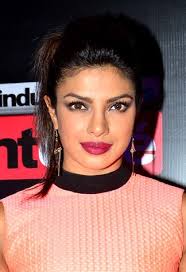 14. Priyanka Chopra
"As an Indian girl, it's rare that I find influential people I can identify with, but one that stands out is Priyanka Chopra, a queen of the entertainment world and a powerful philanthropist who I admire for so many reasons. I highly appreciate her groundbreaking work in representing Indian women in mainstream American media, and I'm constantly in awe at her level of poise and confidence in all her endeavours. In my mind, I often struggle to keep my Indian heritage from conflicting with my upbringing and lifestyle – while I am so proud of my heritage and want to preserve it for my own descendants, that mission becomes complicated in the face of my multicultural upbringing and leads me to often question my identity and sense of belonging. Priyanka Chopra is a valuable role model because she fearlessly represents Indian culture to America and is strongly grounded in her identity."

– Divya Sunderam, Junior at Paul Laurence Dunbar High School in Lexington, KY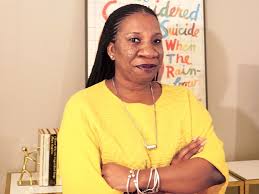 15. Tarana Burke
"I admire Tarana Burke who started the #MeToo movement. One trait I lack the most of is confidence. To me, she is one of the most confident person ever by founding a movement that goes against something so deeply rooted and engraved in our society. Already she has created so much positive change in such a short amount of time. That is truly inspiring to me."

– Isabelle Minder, Junior at El Toro High School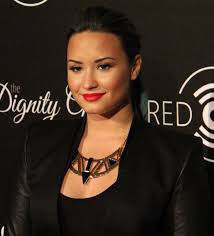 16. Demi Lovato
"Demi Lovato is truly a blessing to me. She went through many hardships and still manage to put out a killer/powerful album to make you think about life, If it wasn't for her I would've gave up a long time ago. I always wanted to meet her tell that 'life is like the seasons; in the spring time happiness blooms in the meadows and the trees, then summer comes and everything is alive and well, taking care of life then autumn comes and things slowly die and you sit there thinking ,"What to do?" along come winter everything's dead and you just look around wondering what went wrong."

– Katryna Williams, Senior at Detroit School Arts, Detroit, MI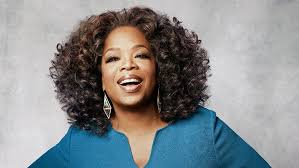 17. Oprah Winfrey
"Oprah Winfrey is one of the most admirable and iconic celebrities in my eyes because of so many things. She is an extremely successful woman and person of color, who has inspired so many people, especially in the face so much degradation of a person for such menial things as alleles and melanin. She is also extremely giving with her wealth and has established her own foundations. She is my humanitarian icon and I will always have respect for her."

– Mykala Ring, Senior at Putnam City West high School, Oklahoma City, OK '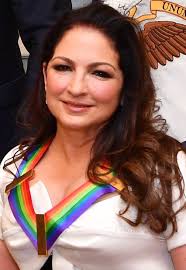 18. Gloria Estefan, Cuban-American singer, songwriter, actress, and businesswoman
"As a young girl of Cuban heritage growing up in Miami, Florida, Gloria Estefan is a household name. After learning more about her career and personal life, I became amazed by her brilliance and determination—not letting anything stop her from reaching her goals or continuous success even after encountering extremely difficult moments in life due to her accident.

Against all odds, she and Emilio Estefan rose from playing anywhere that would listen to dominating the music industry- an industry that never thought she would excel.

Seeing her tenacious journey and altruistic personality inspires me to follow my dreams because someone like me was able to do the same."

– Melanie Rodriguez, Student at iPreparatory Academy, Miami, Florida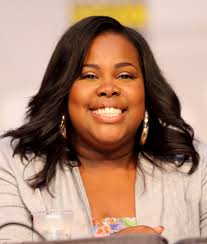 19. Amber Riley, American actress, singer and author
"I extremely admire Amber Riley. Growing up, I was always bullied for being black and overweight. Hearing how ugly I was for the color of my skin and how much I weighed from as young as 5 years old put an extreme toll on my confidence. When I was 9 years old, I started watching the show Glee and seeing Amber Riley lifted my spirits. Seeing someone who looked like me and was confident in herself made me feel I could do the same. As more people began to identify with her, she made it clear that that was her platform. She always talks about how she wants to be a role model to young big girls, and she certainly has been. Amber Riley has shown me that weight and skin color should never be a limiting factor to one's success."

– Petra Owusu, Senior at Fridley High School, Fridley, Minnesota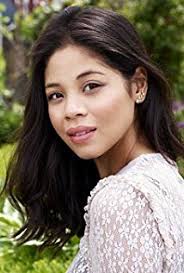 20. Eva Noblezada
"I admire Eva Noblezada. She was at such a young age when she was spotted by a musical casting agent and told her to audition for a major Broadway show. At the age of 17 she was playing the lead role in Miss Saigon and now she is continuing her life doing other great things. She is super down to earth and knows who she is. She inspires me because she does and says what she believes in and that takes courage. She often speaks out on how there is not enough Asian representation and that there should be more representation of minorities as a whole. As someone who is Asian, I admire her for using her voice and platform to speak up about these important topics that need to be effectively talked about more."

– Megan Pabelico, Sophomore at Carondelet High School, Concord, CA
Happy International Women's Day from all of us at RaiseMe!
You may also like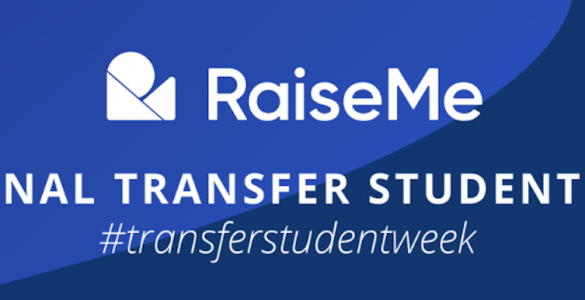 Join RaiseMe in celebrating National Transfer Student Week October 19th-23rd. This is a week to celebrate our students, connect them with resources, and to...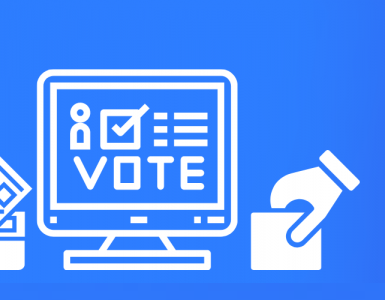 This fall, more than 80 colleges and universities on RaiseMe are offering micro-scholarships to community college and high school students for civic engagement...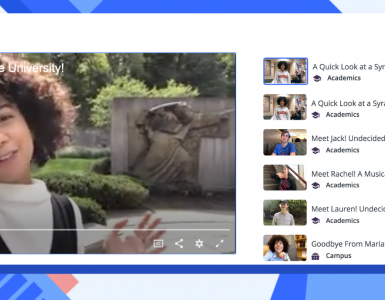 Now on RaiseMe, you can watch videos created by real students to get a true sense of college life and find out what schools are right for you.