5 things students should know about the FAFSA
As you get ready to submit your college applications this fall, there is one important application I want to make sure you don't overlook: the Free Application for Federal Aid (FAFSA).
Over the last 20 years, I have worked with tens of thousands of students to fill out the FAFSA and help them figure out how to pay for college. As you begin to think about paying for school, you should know a few things about the FAFSA.
The first F in FAFSA stands for free
No matter how often I tell students this, it always seems like a few people are surprised. The FAFSA application is FREE. If you need help filling it out, there are a lot of resources available to you, including your high school counselor and the financial aid officers at colleges you are applying to and interested in attending.You've got this – I promise I would often meet with students and give them the assignment to go home and fill out the FAFSA. Inevitably they would come back to my office and I would ask 'how did it go?. Their response was "the FAFSA was just too hard to do on my own. I couldn't even answer the first question."
It was not that the student couldn't figure out the answer to the first question; instead, they were overwhelmed by the IDEA of filling out the FAFSA. I knew this because the very first question on the FAFSA was "what is your lastname?"
My advice is to take the application one step at a time. The instructions and guidance have improved over the years.
You might be thinking, what if I get stuck? Here are some quick tips for that.
Questions all have detailed instructions for guidance.
The Department of Education has provided a bot (Aidan®) that can answer your FAFSA questions in real-time.
The financial aid department at any college you are considering will be happy to help you out. So do not hesitate to give them a call.
Even if you are not sure about college, fill out the FAFSA
Today, the number one barrier to college completion is paying for it. Take a deep breath and know you are not alone in your concerns about how you will pay for school. Even though paying for college is difficult, there is a college out there that can be a good financial match for you. Financial aid is available for most students. If you are questioning whether a college may be the right choice, you should still fill out the FAFSA. You may be surprised at how affordable collegeis, and truth be told, you will not get any financial aid without completing the FAFSA.
Having the right info handy will make it easier
The better prepared you are, the easier filling out the FAFSA will be. To complete the FAFSA, you are going to need the following:
An FSA ID is used to verify your identity and is used as your electronic signature on the FAFSA
Personal information: You will be asked about your permanent address, contact information, and social security number.
Financial information: The FAFSA uses "prior prior" year information. This is a fancy way to say if you are filling out the 22-23 FAFSA for the Fall of 2022 you will use earnings and tax information from 2020. If you worked or filed taxes, you will need that information.
Parent information: It is very common that you will need to provide information for your parent(s) on the FAFSA as a high school senior. Only in very limited circumstances can an unmarried student under 24 and without children submit the FAFSA on their own. Make sure that your parent is available to answer questions or complete the FAFSA with you. Like you, they will need a FSA ID and need to provide both personal and financial information on the FAFSA.
Help is available if you need it
134 billion dollars in federal and state aid are available through the FAFSA. That is A LOT of aid available to help pay for school. Plus, you should know that the average student can complete the FAFSA in under 40 minutes!
An entire group of professionals have dedicated their lives to helping students figure out how to pay for school and those people work in college financial aid offices. Ask for help if you need it, your high school counselor is always a good resource. If you do not have access to your counselor, you can reach out by phone or email to the financial aid office at any of the colleges you are considering. State organizations (like this one from Utah), college aid offices, and even the Department of Education all have resources to help.
If you walk away with one thing, remember this, the best way to know what your options are when paying for school is to fill out the FAFSA as early as possible. The only mistake you can make when completing the FAFSA is not completing it at all.
Ready, Set FAFSA
Now that you're feeling a little more informed and confident about filling out the FAFSA, you're ready to take the first step in paying for college. The FAFSA form for students planning to attend college in the Fall of 2022 is now open! You can begin the application here. And once you've completed the FAFSA you can log into your RaiseMe account and earn micro-scholarships of up to $2,000 from colleges by updating your portfolio.
And finally, here are some FAFSA FAQs
What is the FASFA?
The FAFSA is the starting point for all federal financial aid like the Pell Grant, Federal Work-Study, student and parent loans. But this is the tip of the iceberg and the FAFSA is how you get started. States award just over 14 billion each year in financial aid to students. In addition to federal aid, the FAFSA is also the application for many state grant and scholarship programs. These state programs are one of the reasons you want to fill out the FAFSA ASAP.
What is federal aid?
Federal Student Aid provides student financial assistance in the form of grants, loans, work-study funds and comes from the U.S. Department of Education. Federal aid is primarily available regardless of when you file a FAFSA; the same is not true of state aid.
What is state aid?
State aid is financial assistance that a state offers to eligible residents to help reduce their educational costs. Many states have financial aid available based on financial need, and there is a limited budget. That means it is limited and available on a first come first serve basis. Your chances of receiving a state grant or scholarship increase the earlier your FAFSA is completed – so it's in your best interest to start soon!
In addition to federal and state aid, many of the colleges on your list also offer need-based scholarships.
What are need based scholarships?
Need based scholarships are financial aid given to students on the basis of financial need. These scholarships often use the expected family contribution (EFC) from the FAFSA to provide additional need-based scholarships to students. Colleges, like states, have limited budgets. Your chances of getting a need-based scholarship increase if you complete the FAFSA early – before January.
You may also like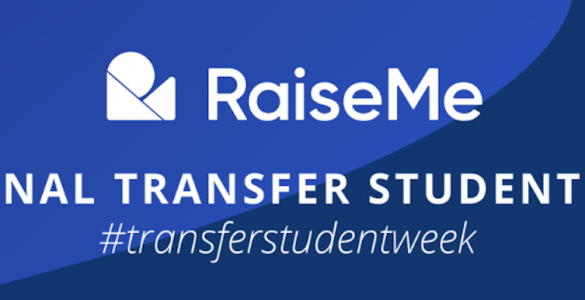 Join RaiseMe in celebrating National Transfer Student Week October 19th-23rd. This is a week to celebrate our students, connect them with resources, and to...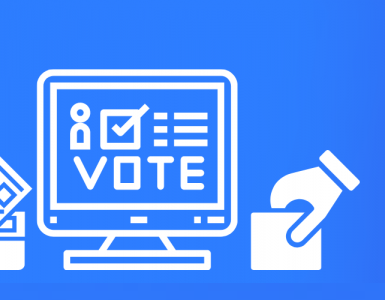 This fall, more than 80 colleges and universities on RaiseMe are offering micro-scholarships to community college and high school students for civic engagement...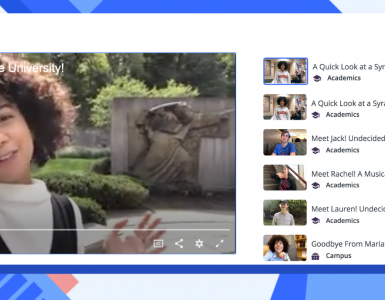 Now on RaiseMe, you can watch videos created by real students to get a true sense of college life and find out what schools are right for you.