#StudentStories: Charline Laurore, Barry University
For this week's #StudentSpotlight, we've interviewed Charline Laurore, a freshman at Barry University in Miami, Florida. Originally from North Miami, Charline earned $27,653 on RaiseMe during her time at North Miami Senior High School and is pursuing a career in health care with hopes of becoming a pediatrician.
Read on to learn more about Charline's dreams, her inspirations, and her advice for high school students going through the college application process.
Name: Charline Laurore
Freshman at Barry University
Hometown: Miami
High School: North Miami Senior High
College: Barry University (earned $27,653 on RaiseMe)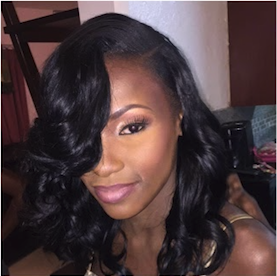 Favorite activity in school?
Taekwondo, Health Occupation Students of America (HOSA), the International Baccalaureate Program. Also, I was part of the health magnet program in my school.
What's biggest obstacle you encountered on your path to college and how did you overcome it?
One of my biggest obstacles and worries was about going to college for free. Being the 2nd oldest of 7 children, I did not want my parents to worry about taking out loans just so I can go to school. They had already taken out loans for my older brother, and I wanted to be different. So every night that I stayed up doing homework or working project I wanted to give up but I know I could not because I have a goal that I need to reach. Also, every grade that I worked for was a way to tell them that it's okay I will get a scholarship to pay for my school.
What was the best advice you got on your path to college and who did you get it from?
I have received many great pieces of advice from my teachers, parents, family friends, and my friends. One piece of advice that will forever stick with me was when my friend going to college wanted me to list out my short-term goals and long term goals. He asked me, "Now how do you plan to get to your short term goal? It was a wake-up call for me because I want to do so many things but I never really put them into action or formed a plan around my goals.
Why do you want to go to college?
I am really excited to go to college because it will bring me closer to pursuing my dream of being a pediatrician.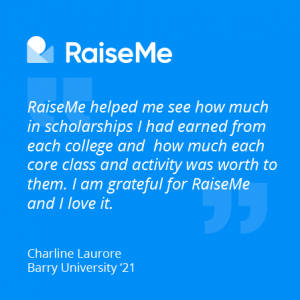 How did RaiseMe change how you thought about applying to college?
I am eternally gratefully that my friend recommended me to go on RaiseMe. RaiseMe gave me hope that all is not lost and all my hard-work and classes that I took in my high school years was not for nothing. I was able to see how much in scholarships I had earned from each college and how much each core class, activity, dual enrollment, and more was worth to colleges. RaiseMe also gave me the opportunity to compare colleges' acceptance rate, where to apply and so much more. I am grateful for RaiseMe and I love it.
What's the best advice you would give your 9th grade self about college?
You can go to any college you want if you work hard and have the determination. However, with everything in life you have to earn it because it will not be given freely to you. the feeling that you will have when you received something that you earn will be incredible. Do not listen to the ones that say you won't amount to anything, let that be a motivation to work harder so you can show them that nothing is impossible if you are determined and focused to get it.
Who in your life has helped you the most as you worked your way to college, and how did they help?
Being in the International Baccalaureate program in my school was tough and there were many times where I had almost given up, but my teachers were right there to help me when I had a question or did not understand a lesson. I learned a lot in I.B. to help prepare me for college, and I have made lifelong friends in the program that I'll be sure to stay in touch with for years to come.
What celebrities or role models do you look up to, and why?
My role models are my parents. My parents are truly hardworking people that want to give their children the best of life. They instilled in me many principles in me that come through in whatever that I do. They are always there to listen when I talk, and even though they sometimes treat me like a baby, I understand where they are coming from because their concern stems from the fear of letting go. They embody the true spirit of never giving up, always following your dreams, and most importantly finding happiness in all things. They may not be celebrities but I worship the grounds they walk on because if it was not for them, I would not be the person that I am today.
What's one quote that inspires you?
"Education is not the learning of facts, but the training of the mind to think" by Albert Einstein. This quote speaks to me in so many levels because it summarizes me as a person. When I am learning something I do not learn the facts, my mind rearranges that information so I understand what is going on to help the information stick. I am a thinker, and this approach has helped me think outside the box. I believe that if there is a will, there is a way, and I take this approach to learning and a mindset of constant improvement.
What's your future career ambition?
To become a pediatrician.
Want to get on a path like Charline's? Start earning scholarships from over 265 colleges on RaiseMe by signing up today.
You may also like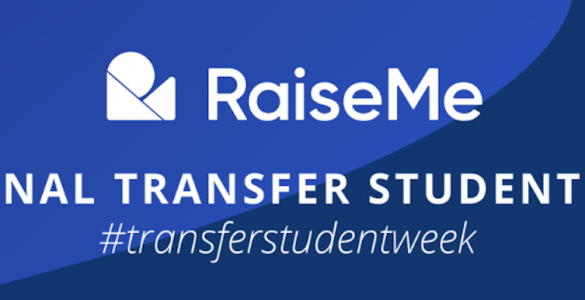 Join RaiseMe in celebrating National Transfer Student Week October 19th-23rd. This is a week to celebrate our students, connect them with resources, and to...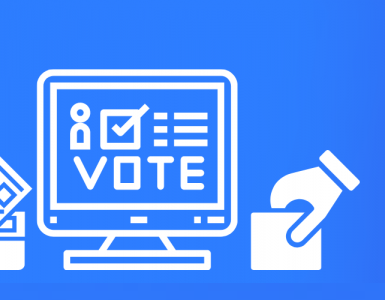 This fall, more than 80 colleges and universities on RaiseMe are offering micro-scholarships to community college and high school students for civic engagement...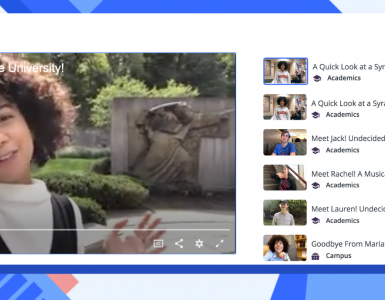 Now on RaiseMe, you can watch videos created by real students to get a true sense of college life and find out what schools are right for you.